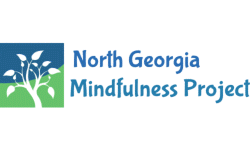 The Mindful Living program is an 8-week course designed to teach Mindfulness to individuals who experience stress, anxiety, depression, and other negative emotional states in their everyday lives.
​
The Mindful Living Project was developed for people who want to reduce stress and anxiety in their lives, quiet the voice in their heads, and live and enjoy each and every moment. Mindfulness will improve your life by teaching you how to interact with your thoughts without letting them control you.
​
The course can be taught individually or in a group setting, either face to face or through Zoom.
In the Mindful Recovery program, we work with individuals who have an interest in using Mindfulness to gain control over their addictions. In addition, we assist those who have been or are currently in a recovery program for alcohol, drug, and other addictive substance abuse.

Automatic pilot describes our tendency to react without awareness. When we experience cravings and urges to use alcohol or other drugs, we often go into automatic pilot; that is, we act upon the urges without full awareness of what is happening and what the consequences will be. Mindfulness can help us step out of this automatic pilot mode, raise our awareness, and help us make more conscious choices in how we respond rather than react to triggers.
​
North Georgia Mindfulness Project is now offering an Advanced Mindfulness course for those who want to delve more deeply into their meditation practice. In the course, we focus on the seven pillars of a Mindfulness practice (Patience, Beginner's Mind, Trust, Acceptance, Non-Striving, Non-Judging, and Letting Go), dissecting the ideas and implications of each pillar. You will learn more meditation techniques while you peel back the layers of yourself to discern how to live a skillful life with less suffering and delusional thinking.
Advanced Mindfulness is an 8-week course, meeting an hour a week either face to face or through Zoom. The prerequisite for Advanced Mindfulness is NGMP's Mindful Living OR Mindful Recovery.
Yoga & Meditation Retreats
Do you feel the need to get away from your daily routine to find some relaxation, rejuvenation, and rest? NGMP provides opportunities throughout the year to retreat from life for awhile to focus on yourself and your practice.
Retreats are all-inclusive: yoga is taught by Yoga Alliance certified instructors, meditations are led by experienced teachers, and healthy meals are freshly prepared by our own chef.
If you are interested in NGMP hosting a yoga and meditation retreat for you and your family, friends, or business colleagues, please reach out by clicking the link below.
NGMP facilitates a 1 to 3 hour Introduction to Mindfulness & Meditation workshop at your desired location. We take your group through the brain science behind meditation and teach various Mindfulness & Meditation strategies, which will give participants the tools to begin a personal practice.
Please click the link below for more information and let us know if you are interested in having us host a Mindfulness Workshop for you and your organization.